PROGRAM
Competition Ⅱ
New Choreographer Division
Performance by 11 finalists selected based on videos and documentation among entries from 39 new choreographers age 25 or under


@Yokohama Nigiwaiza Small Hall
2.6 [thu] 19:00 *Order of presentation is TBD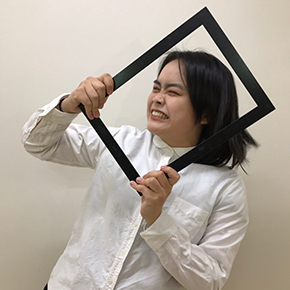 Kai Hirona
"Dogs Have No Hell"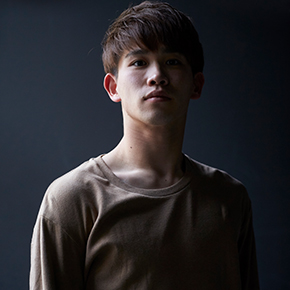 Kuroda Yu
"ro-bai"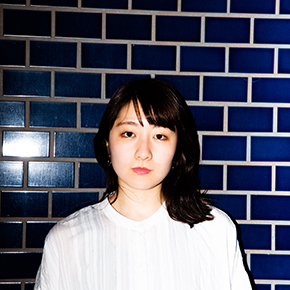 Kobayashi Moe
"machi"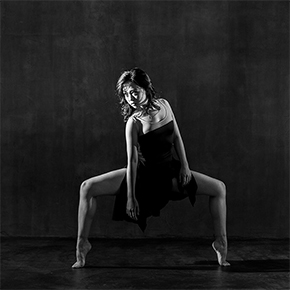 Takahashi Akari
"4'33"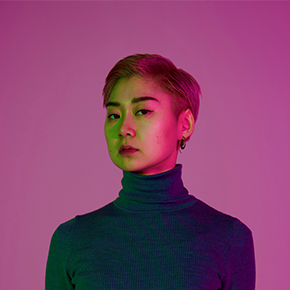 Hashimoto Roma
"Cyclone Chronicle"
Yamaguchi Rio
"Little love"
2.7 [fri] 19:00 *Order of presentation is TBD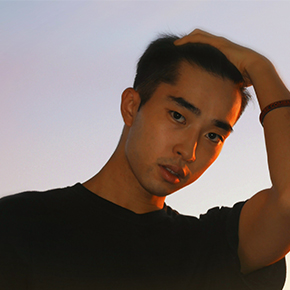 NISHIMURA KAIYA
"NO ONE KNOWS ME"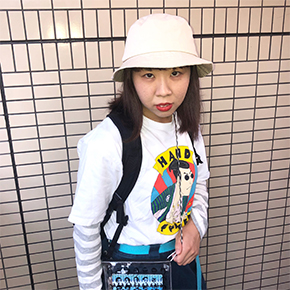 Kimura Motoko
"MATE"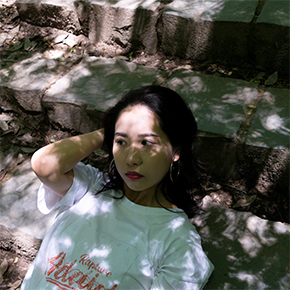 Saeki Haruka
"Persona"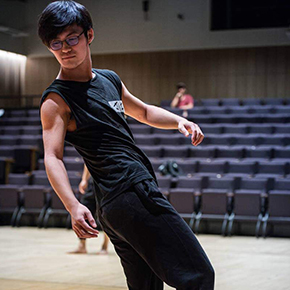 Yamada Sato
"Area of detachment"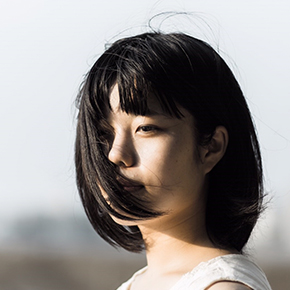 Yamashita Megumi
"Some Things, Do not Cross"
Jury
Ito Chieko (Choreographer, Director, Dancer), Kato Yumina (Director, Steep Slope Studio), Vivienne Sato (Artist), Hamano Fumio (Senior Editor, Shinshokan Dance Magazine)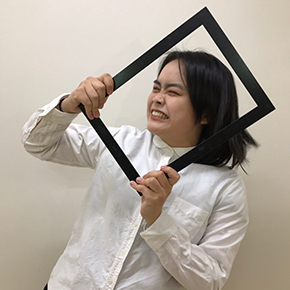 Kai Hirona
Born in Tokyo in 1994. She graduated from Ochanomizu University with a degree in Dance and Dance Education. In addition to her participation in pieces by the likes of Morishita Maki and Nakamura Yo, she began choreographing during her time at university and has shown work at festivals, competitions, and other events. She was a finalist in Yokohama Dance Collection 2019 Competition II New Choreographer Division.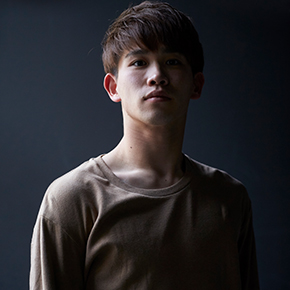 Kuroda Yu
Born in Aichi and is a member of <Co.Yamada Un>. Beginning dance in high school, he aims for a unique dance style incorporating contemporary and breakdancing. During his time at university, he came in first place at the 21st edition of Art.M in Toyama. He has also received the Za-Koenji Dance Award, as well as the top prize in the group division at the 76th Tokyo Shimbun National Dance Competition and a Japan's Ministry of Education, Culture, Sports, Science and Technology (MEXT) Minister's Award as part of the dance unit <Null>.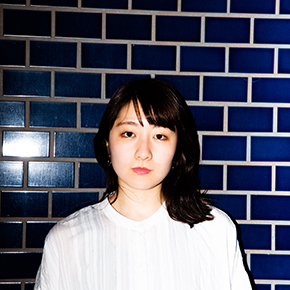 Kobayashi Moe
Born in 1996 and graduated from Daito Bunka University. She possesses a first-degree black belt in karate, which she began practicing at age five. She started dancing at age 13, sparking her attraction to the world of physical expression. During her time at university, she performed and received awards at competitions as part of the group <odd fish>. She continues to create and present her own work.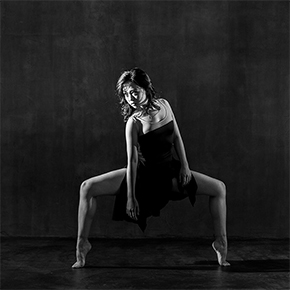 Takahashi Akari
She has studied under Sakakibara Yukako at Epris Ballet Studio since she was four years old. In 2014, she encountered the expressive power of contemporary dance, which made a deep impression on her and which she has since studied with Kimiho Hulbert and Homan Naoya. In 2015, she came in fourth place at the 13th Ballet Competition in Yokohama Junior Contemporary Division. In 2017, she came in fifth in the Junior Classic Division at the 6th National Ballet Competition in Hachioji as well as second in the Junior Contemporary Division at the 15th Ballet Competition in Yokohama. In 2018, she became the first high school student to show at Roppongi Art Night with her first choreographed work, a piece referencing John Cage's "4′33″." Influenced by her mother, who is a Japanese dance teacher, she also incorporated aspects of traditional Japanese dance. At the 2019 Epris Ballet Studio recital she showed "mirror," which is based on the myth of Narcissus.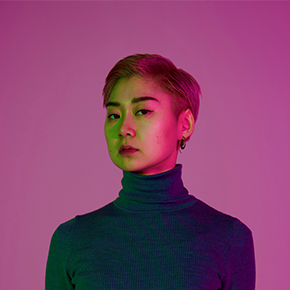 Hashimoto Roma
Born in Tokyo in 1995. She worked with contemporary art before studying Teshigawara Saburo's dance method at Tama Art University. There, she began engaging in interdisciplinary creative work, including direction, choreography, set design, costume design, and art direction. In 2019, she was awarded the Play Division Grand Prize at the 20th Spiral Independent Creators Festival, held at Aoyama Spiral.
Yamaguchi Rio
She has practiced jazz hip-hop dance since age six. From 2013–2017, she placed first in the Soulm8 Dance Contest Kanto Preliminaries five years in a row. She has also placed in and won numerous contests and battles with her own pieces. Yamaguchi has additionally produced work for junior dancers and toured with them to national-scale contests. She has shown jazz-based group pieces (comprised of 9–25 dancers) at dance events.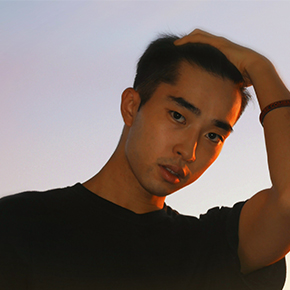 NISHIMURA KAIYA
He is self-taught and began his career with no dance experience. He attained his goal of dancing at a concert by rock artist MIYAVI in two years. He remains a multidimensional freestyler, transcending boundaries in dance and testing the limits of bodily movement.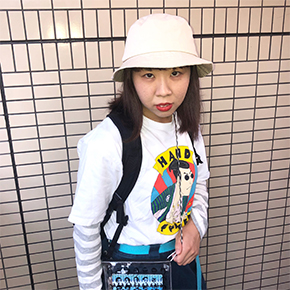 Kimura Motoko
She is female, Japanese, and born in 1996. She is a freestyle dancer, practicing classical ballet from age six and street dance from age 10. In high school, she was part of the creative dance club and also started jazz dance. After enrolling in Japan Women's College of Physical Education as a Dance Studies major, she began working with contemporary dance. Her interest in creative work developed as she engaged in a variety of different school activities; with no one style to call her own, she has shown her pieces at a variety of different events. She loves white rice and is scared of pensions.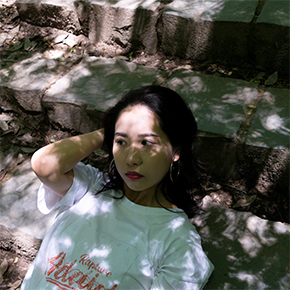 Saeki Haruka
She is a fourth-year Dance major in the Department of Scenography Design, Drama, and Dance at Tama Art University. She began practicing classical ballet at age five, encountering contemporary dance at age 18. Recently, influenced by styles and artists such as butoh and Teshigawara Saburo, she attempts to dance in confrontation with her ever-changing body. Works she has appeared in include Teshigawara Saburo's "Pierrot lunaire" and Oka Toshiko's rendition of "The Green Table."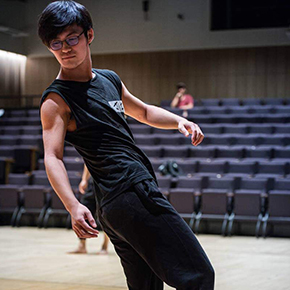 Yamada Sato
Born in Niigata prefecture's Niigata city. He encountered dance as part of the creative dance club in high school, devoting himself to it from that moment forward. He is currently a fourth-year student in Education at Saitama University. He received the Award for Excellence at NEXTREAM21 2019. He is a dancer in <Yukio Suzuki Projects> led by Suzuki Yukio and has also appeared in work by the likes of Nakamura Yo and Hirahara Shintaro.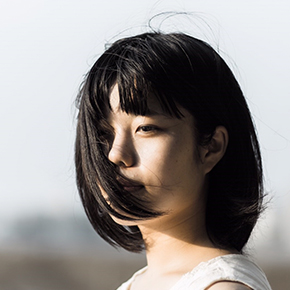 Yamashita Megumi
Born in 1998. She is a director and choreographer. She heads the performance unit <hitogoto> and is a member of the directing department of theater group <Seinendan>. Yamashita graduated from the Performing Arts department at Saitama Prefectural High School of the Arts, where she studied a wide range of styles, including classical ballet, contemporary dance, and Japanese dance. In addition to creating dance and theater pieces, she is involved in a wide range of activities, including dance workshops geared toward actors, the general public, and children.