PROGRAM
Performance by the finalists selected based on videos and documentation among 187 entries from 38 countries.


@Yokohama Red Brick Warehouse No.1 3rd floor hall
2.8 [sat] 15:00 *Order of presentation is TBD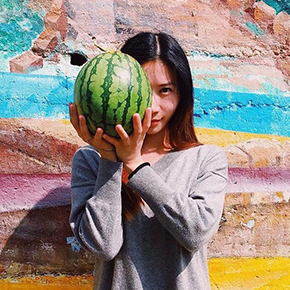 Blue Ka Wing
"Experimental Relationships"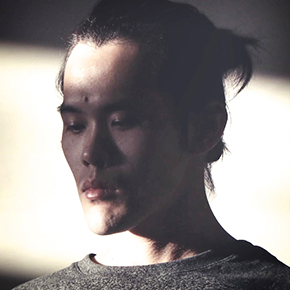 Lin Ting-Syu
"Deluge"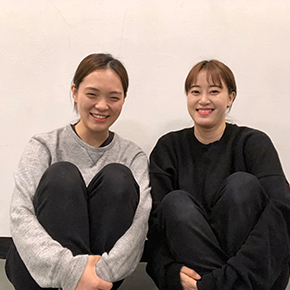 Lim Sungeun, Ahn Hyunmin
"Nuisance"
Shimojima Reisa
"The Monkey without a Diaper"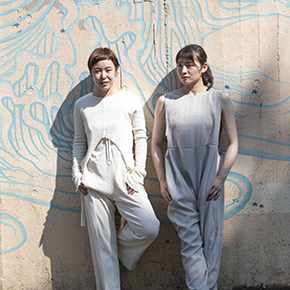 VONNOS
"Vacant seat"
2.9 [sun] 15:00 *Order of presentation is TBD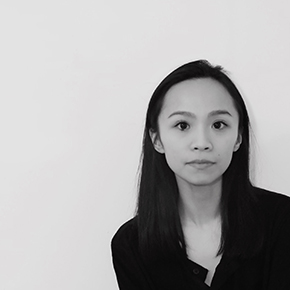 Lin Chun-Yu
"A Pillow Song"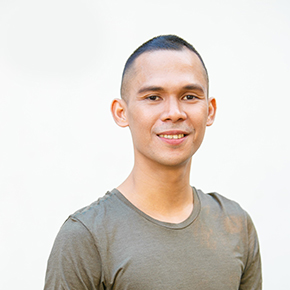 Raul L. Raquitico Jr.
"Transacting Comfort"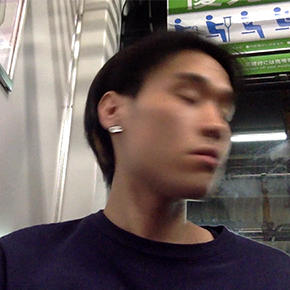 Shikichi Osamu
"happy ice-cream"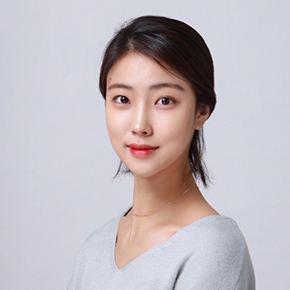 Song Yunjoo
"Pillar of Mind"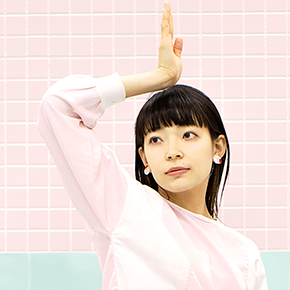 Yokoyama Ayano
"Suiyoubaiou"
Jury
Okami Sae (Dance Critic), Kitamura Akiko(Choreographer, Dancer, Associate Professor of Shinshu University), Kondo Ryohei (Director of CONDORS, Choreographer, Dancer),Tada Junnosuke (Director, Artistic Director of TOKYO DEATHLOCK), Hamano Fumio (Senior Editor, Shinshokan Dance Magazine), Samson Sylvain (Cultural attaché of the French Embassy), Xavier Person(Director of the French Institute of Japan-Yokohama), Aymar Crosnier(Deputy General Director of the Centre national de la danse)
・In addition, dance specialists will serve as jury members for the awards provided by overseas festivals and programs.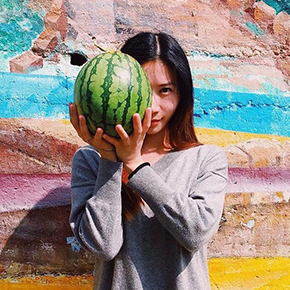 Blue Ka Wing
She is independent dance artist in Hong Kong. In 2010, she graduated from the Hong Kong Academy for Performing Arts with a Bachelor of Fine Arts degree, majoring in Contemporary Dance and Choreography. She premiered her short piece "Time Lag" at the 44th Hong Kong Arts Festival's The Hong Kong Jockey Club Contemporary Dance Series Programme 3 "Dance Off". Afterwards, this piece has been invited to perform in Fukuoka Dance Fringe Festival vol.10 (Japan) and New Dance for Asia-NDA International Festival (Korea). "Time Lag" also got the shortlisted nomination by Hong Kong Dance Award 2017 as Outstanding Choreography.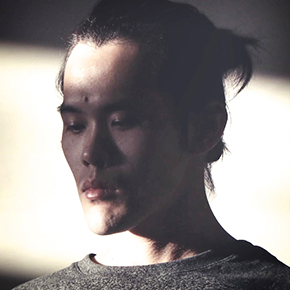 Lin Ting-Syu
"The Invincible Swiftness of Golden Crow" was selected for the 24th MASDANZA Choreography Competition (International Contemporary Dance Festival of the Canary Islands) and He will bring this piece to Spain for the competition in October 2019. This solo piece was premiered in Taipei in July, 2019. His whole-new piece in 2019, "Deluge", was selected for the 2019 CoDance Festival, presented at Umay Theater, Taipei and nominated for the 18th Taishin Arts Award. His solo piece "Nobody Remembers" was selected for the Fukuoka Dance Fringe Festival Vol. 12 and presented in Fukuoka, Japan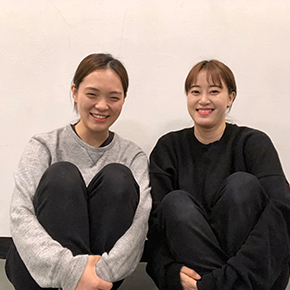 Lim Sungeun, Ahn Hyunmin
Lim Sungeun
She is a choreographer and a dancer in <GOBLIN PARTY> which company based on contemporary dance. She had diverse choreography works not limited in dance. She tried to find what she would like to say in a piece and create reasonable movements.

Ahn Hyunmin
She is a choreographer and a dancer in <GOBLIN PARTY> as well. She tried to create a piece to interact with audience and make her own movements. She would like to make many people understand to show her pieces over the world.
Shimojima Reisa
Born in Kagoshima in 1992, where she began practicing dance from age seven—primarily jazz and yosakoi. She spent her time at J. F. Oberlin University studying contemporary dance under Kisanuki Kuniko. She has performed in works by Kisanuki Kuniko, Ito Chie, Kondo Ryohei<CONDORS>, Uemura Naoka x Kasai Mitsutake, and more. In 2013, she formed the dance company <KEDAGORO>, for which she choreographs and directs all pieces. Her solo work "Monkey in a diaper" was awarded both the Outstanding New Artist Prize and the Touchpoint Art Foundation Prize at Yokohama Dance Collection 2017 Competition II New Choreographer Division, and, after implementing advice from Hungarian festival director Batarita, was later performed at 10 festivals around the world.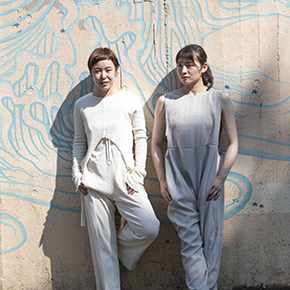 VONNOS
<VONNOS> was formed by Kamimura Yuki and Kubo Kae in 2014. Kamimura primarily handles the choreography, composition, and direction. Highlighting outwardly incomprehensible hidden feelings and expressions, they continue to seek the ideal form for dance pieces that would capture the distortions latent in everyday life. They have been awarded the NEXTREAM21 Award for Excellence, and the Newcomer Award at Dance Ga Mitai! Newcomer Series.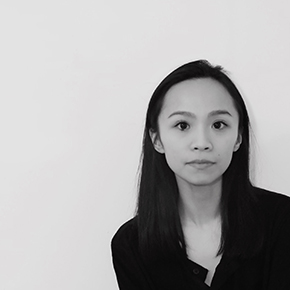 Lin Chun-Yu
Born in Taiwan, She received her MFA from Taipei National University of the Arts and BFA from California Institute of the Arts.
As an emerging choreographer, Lin's projects were supported by The National Culture and Arts Foundation of Taiwan, Cloud Gate Art Makers Project and Man-fei Grant. She was the scholarship recipient to ADF and artist residency at Staatstheater Braunschweig. Her works were invited to many contemporary dance festivals, including WDA, CoDance Festival, International Young Choreographer Project and won S-An Aesthetic Awards in 2015 and 2017. Lin's most recent work "Wonderland" awarded Best Dance Performance at 2019 Taipei Fringe Festival.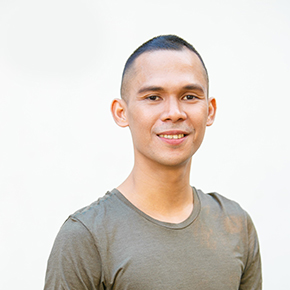 Raul L. Raquitico Jr.
He is a Filipino choreographer whose current interest lies in exploring mindful counter-intuition in choreography. His works have been presented and recognized in various platforms: "Karera" in 2017 Fringe Manila, "Transacting Comfort" which won the Grand Prize at the 2018 WifiBody.Ph Choreographers' Competition, and "Mano:fracture," an upcoming work for CCP Choreographers Series' 2019 Koryolab. He participated at Rimbun Dahan's 2019 Southeast Asian Choreolab in Malaysia. Buboy is currently a senior member of <Daloy Dance Company>, having toured its works. In 2015, he received the Korea Dance Association Award at the Korea International Modern Dance Competition as soloist.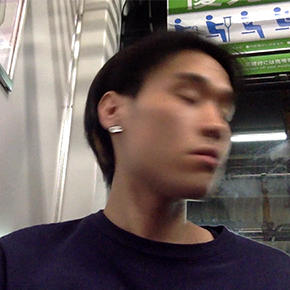 Shikichi Osamu
He is performance practice emerged from his interest in the point of similarity between choreographing dance and selecting poses for figure sculpture: the use of the living body as art media. His work attempts to critically examine the space of performance, and to engineer a sense of reality while homogenizing and falsifying the subjects with which he works.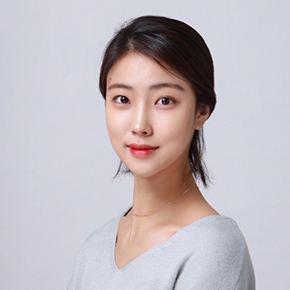 Song Yunjoo
Graduating from Sungkyunkwan University
-Member of, Leader of <Nowasong Dance company>
-Young Choreography Dance competition (Korea) 1st Prize
-Dong A Dance competition 2nd Prize -Choreography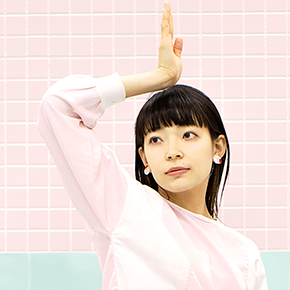 Yokoyama Ayano
She launched the all-women dance company <lal banshees> in 2016. She was selected as a finalist for the Toyota Choreography Award for the company's first piece, and their second was performed at noted venue Theater Tram. She has developed a unique choreography style based in hip-hop and modern dance techniques, featuring neutral expressions and a deep relationship between sound and movement. She draws on her aesthetic sensitivity for her work, creating her own music and set design. She embodies a music-focused dance that fancifully isolates mundane moments and brings them back to reality