NEWS
2019.02.14
Competition Winners Decided!
Yokohama Dance Collection 2019, the Dance Platform in Asia to Promote Choreographers of the Next Generation. Its main program, Competition I and Competition II were held between 7th to 10th February at Yokohama Red Brick Warehouse No.1 and Yokohama Nigiwaiza Small Hall, and winners have been chosen.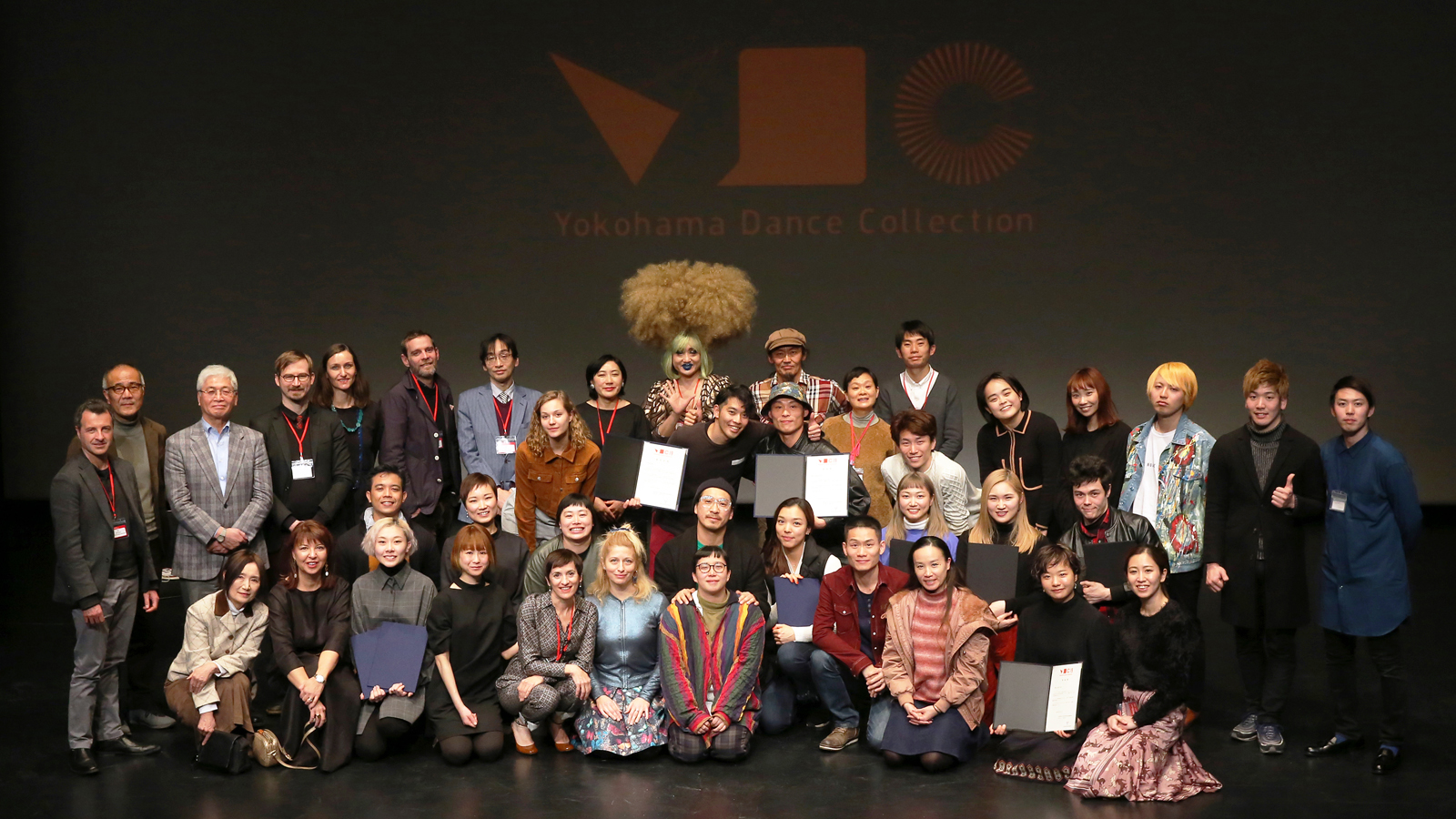 Photo:Tsukada Yoichi
【Competition I】
■Jury Prize
■Porosus Endowment Fund – Camping 2019 Prize
 Shimomura Yu "Defection for beginners:The country of DREAMS"
■French Embassy Prize for Young Choreographer
■FITS Prize
 Okamoto Yu "MANUAL"
■MASDANZA Prize
 Kang Subin "Cut"
■Encouragement Prize
  Norimatsu Kaoru / Tetsuda Emi / Choi Myung Hyun "The Ignited Body"
 Chen Yi En "Self-hate"
【Competition II New Choreographer Division】
■Outstanding New Artist Prize
■TOUCHPOINT ART FOUNDATION Prize
 Omori Yoko "stars fall in sink-corner strainer"
■Encouragement Prize
 Shawn K. Farrell "Did you forget something?"
 Yokoyama Yaeko "silence"
■Best Dancer Prize
 Aoyagi Machiko "foam"

【Competition I Jury】
Okami Sae (Dance Critic)
Kondo Ryohei (Director of CONDORS, Choreographer, Dancer)
Tada Junnosuke (Director of TOKYO DEATHLOCK, Artistic director of cultural centre of Fujimi city)
Hamano Fumio (Senior Editor, Shinshokan Dance Magazine)
Yanaihara Mikuni (Director of Nibroll, Choreographer, Play writer, Associate professor of Kindai University)
Samson Sylvain (Cultural attaché of the French Embassy)
Xavier Person (Director of the French Institute of Japan-Yokohama) Aymar Crosnier (CND Deputy Managing Director)
*The judges will include dance experts in a variety of fields at each country.
【Competition II Jury】
Ito Chie (Choreographer, Director, Dancer, Artistic Director of Strange Kinoko Dance Company)
Vivienne Sato (Artist)
Shiba Yukio (Playwright, Director, Founder of the Theatre Company Mamagoto)
Hamano Fumio (Senior Editor, Shinshokan Dance Magazine)